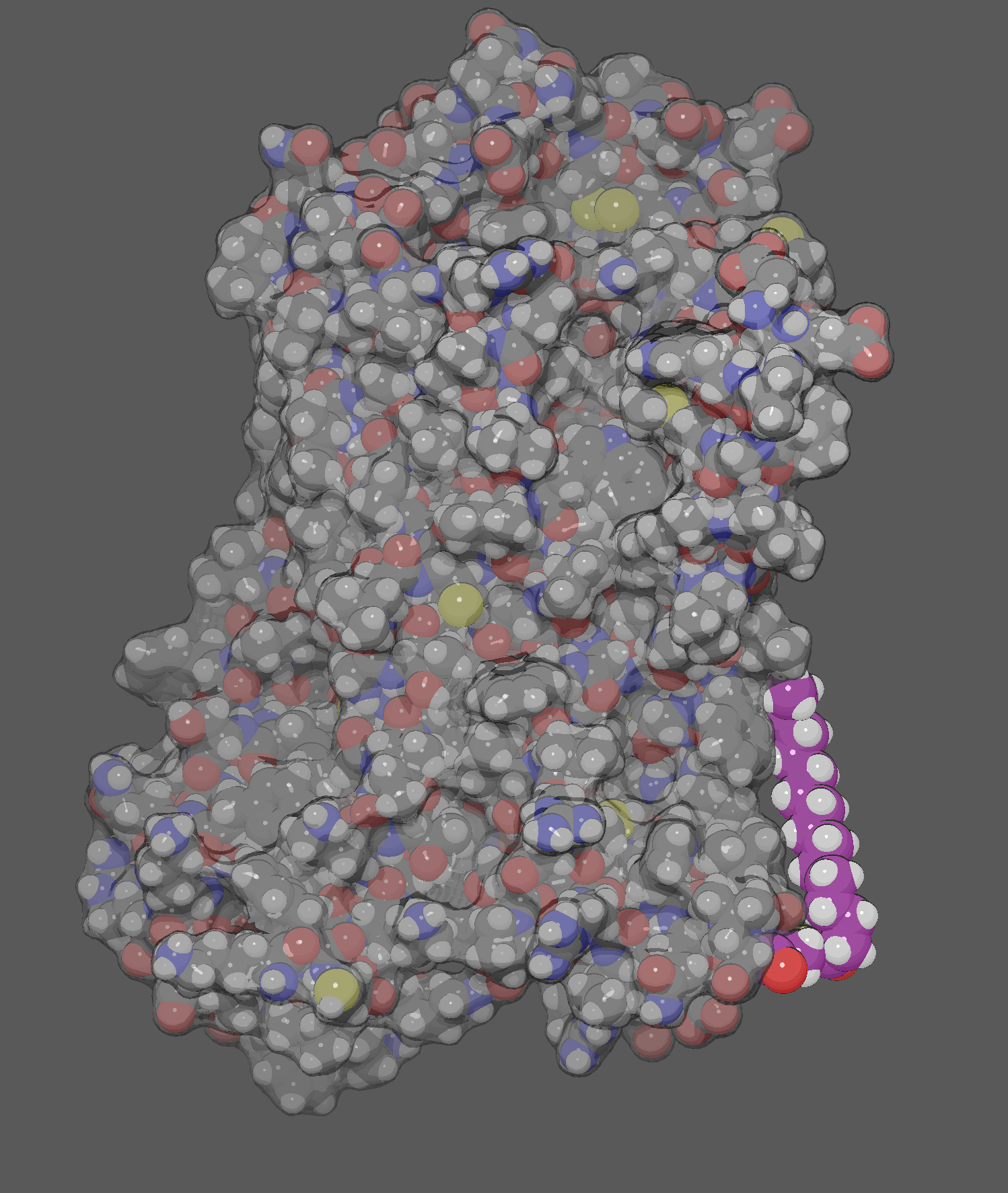 VMD supports the use of OpenGL programmable shaders in the main view window. This offers a lot of opportunities for customization and beautiful rendering without the use of an external raytracer.
I wrote a shader for VMD that aims for a more "toon" style, similar to that of PyMol. The goal was to generate publication quality images in the view window that can be manipulated in realtime.
In the preview image, I'm highlighting a palmityol-cysteine on the beta-2 adrenergic receptor.